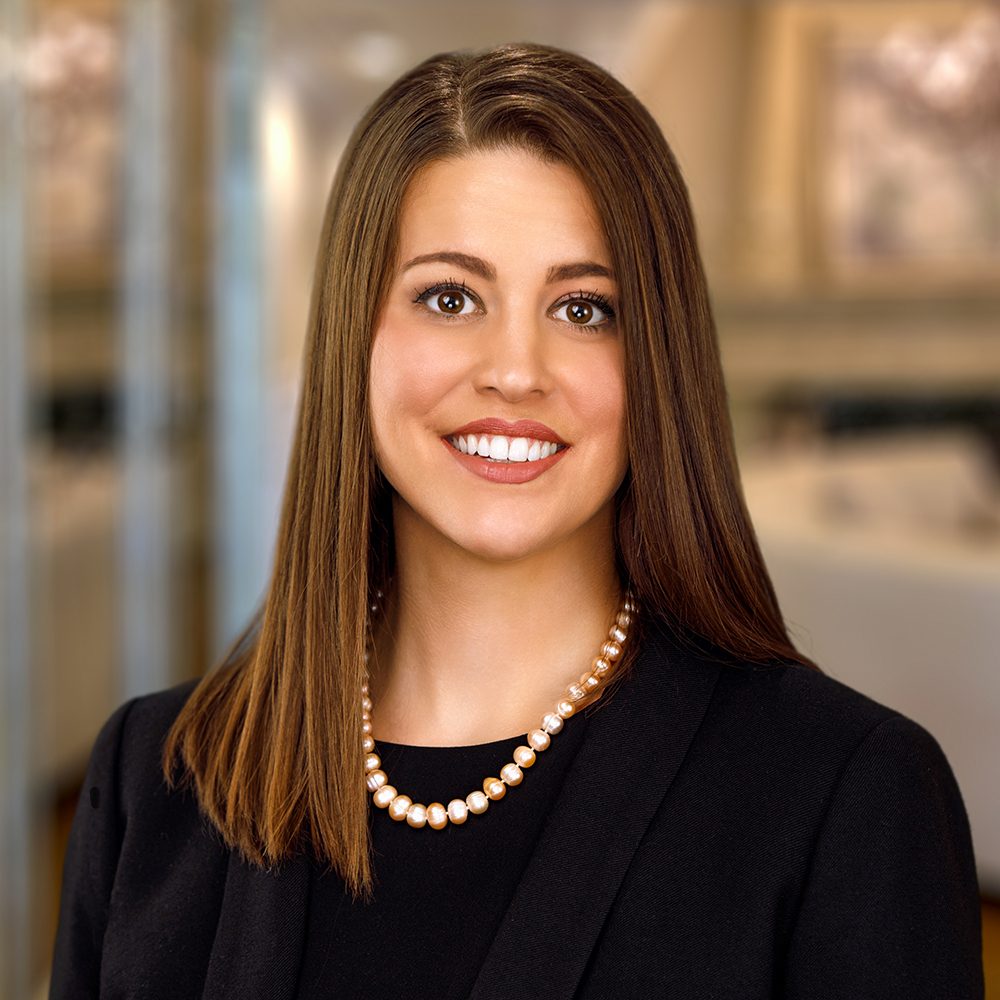 Private Client Financial Advisor
Chartered Advisor in Philanthropy®
Kimberly Ary
Kimberly is a Private Client Financial Advisor managing client relationships, business strategy and community development. Prior to joining Wells Fargo Advisors in 2019, Kimberly began her career at Merrill Lynch. With a focus on multigenerational wealth planning, financial strategies for women, and endowment funds, Kimberly advises in the areas of retirement preparation, gift planning, and other wealth management aspects.
Kimberly graduated from Brigham Young University – Idaho with high honors of Cum Laude.
She enjoys serving in the community as a board member of the Woodland Hills Rotary Club and the Acoustic Neuroma Association as well as a volunteer mentoring high school students in underserved populations in CA. She has partnered with the California Council on Economic Education for the past two years coaching students through financial and investment case studies.
Kimberly has been married for eight years and resides in Thousand Oaks, California. She enjoy cooking, hiking and any other adventure that takes her outdoors.
CA Insurance License Number: #4009217, Resident State: CA.
The Forbes Top Wealth Management Teams rating algorithm is based on the previous year's industry experience, interviews, compliance records, assets under management, revenue and other criteria by SHOOK Research, LLC. Investment performance is not a criterion. Self-completed survey was used for rating. This rating is not related to the quality of the investment advice and based solely on the disclosed criteria. Fees paid for use of logos.