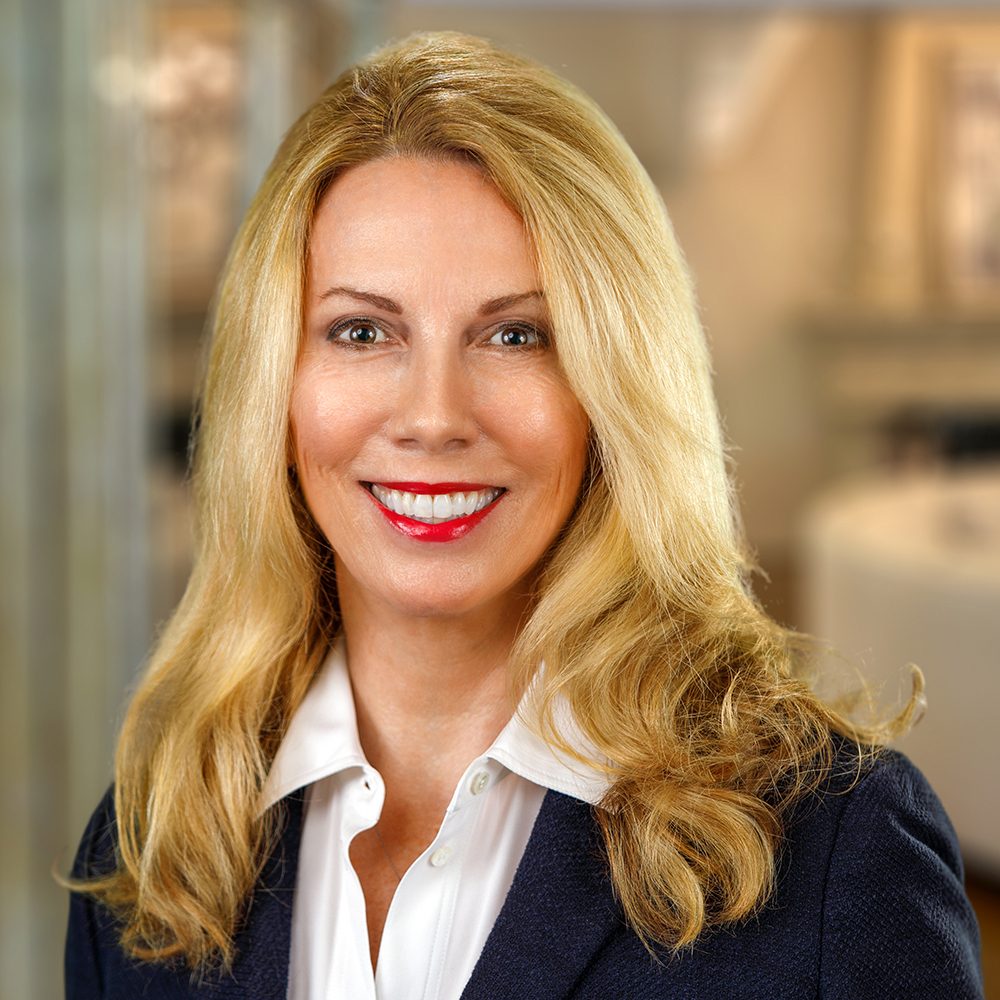 Managing Director - Investment
Laura Pope
Laura has been in the financial services industry for over 30 years. She now serves as Managing Director-Investments at Wells Fargo Advisors. She has been a Wells Fargo Advisors Platinum Council* from 1995 - 2023. Laura has been a guest speaker at various educational conferences for Smith Barney, Prudential Securities and Wells Fargo Advisors.
She was recognized nationally as one of the Forbes Top Women Wealth Advisor for 2021**, In 2022 she made the Forbes Best-In-State Wealth Advisor & 2022 Top Women Wealth Advisor Best-In-State and completed the designation of Certified Investment Management Analyst (CIMA®) in 1995, completing the certification program at The Wharton School, University of Pennsylvania.
She has been an active member of Investments & Wealth Institute (formerly Investment Management Consultants Association-IMCA) for over 25 years. Laura holds her Series 7, Series 31, Series 63, Series 65 registrations and her CA Insurance License Number: #0A11302, Resident State: CA.
As a philanthropist Laura has been supporting many organizations and non-profits and served on many non-profit boards. She recently resigned from being President Emeritus of Family Rescue Center to devote 3 years with her husband as deacons to their church. She currently is on the board for Haven Hills and is giving several scholarships to young women.
Laura was born in Naples, Italy and spent her childhood traveling with her family. Her dad was in Naval Intelligence and retired after serving 20 years and went to work in top secret with North American Rockwell in Columbus, Ohio. She did her undergraduate studies at Ohio State University. She has lived in Los Angeles since 1979 and currently lives with her husband Craig Smith in Encino.
*The Platinum Council (previously known as Premier Advisor) distinction is held by a select group of Financial Advisors within Wells Fargo Advisors as measured by completion of educational components, business production based on the past year, and professionalism. Additional criteria, best practices and team structure, may also be used to determine recipients.
**The Forbes rating algorithm is based on the previous year's industry experience, interviews, compliance records, assets under management, revenue and other criteria by SHOOK Research, LLC. Investment performance is not a criterion. Self-completed survey was used for rating. This rating is not related to the quality of the investment advice and based solely on the disclosed criteria. Fees paid for use of logos.